13 Art Printmaking
13APR
Course Description
Teacher in Charge: Ms R. Grant
Recommended Prior Learning
Year 12 Printmaking or any other Year 12 Art subject where the student has Achieved in the external standard (preferred) or by pre approval by the TIC Printmaking Rachael Grant.
---
Printmaking has an exciting rich history and a thriving and diverse contemporary practice globally.
Students will learn about and extend their control of a wide range of interesting traditional and contemporary printmaking techniques, including drypoint and copper sulphate etching, pronto-plate, woodblock, embossing, monoprint and screen-printing techniques.
Students' ability to communicate visually is enhanced by a personalised program of study. They will be encouraged to integrate techniques and develop their own experimental approaches in accordance with contemporary Print practice. Students will learn how to develop their ideas in series of artworks, supported by research into contemporary printmaking artists.
Students will be required to complete two major practical assignments. The assignments will include research on aspects of printmaking practice, journal documentation of related explorations in drawing and a final folio submission. Students will investigate a specific theme, identifying and generating their own individual ideas.
NB: Students who didn't take printmaking at level 2 are welcome to choose this subject however in the case if the class is full, priority will be made to those students who did take 12 Printmaking.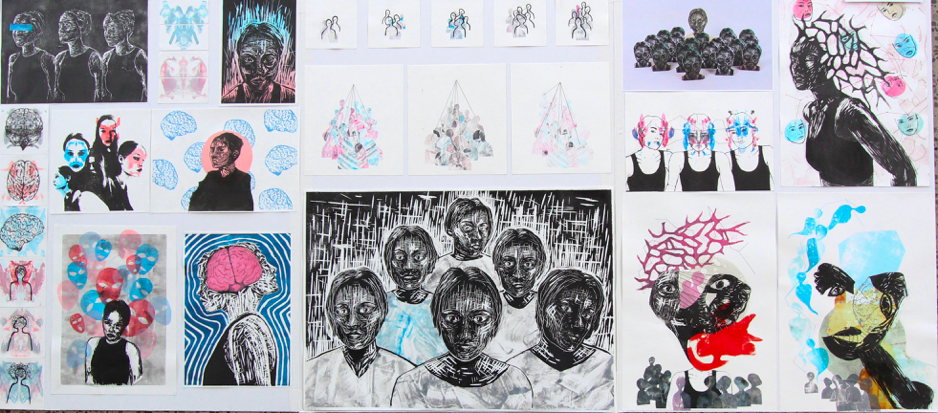 ---
Learning Areas:
Assessment Policy & Procedures
---
Course Costs and Equipment/ Stationery requirements
$100 Take Home Contribution that includes external folio submission costs. Students taking this course will produce products using specialty printmaking materials and tools that will be taken home and therefore will be asked to pay $100 for the cost of materials.
Description
Type
Value
Take home contribution
Non-Voluntary
$100.00
$100.00
---
Assessment Information
This course offers one Internal Achievement standard worth 4 credits, and one external Achievement Standard ( 3 folio boards) worth 14 crediits.
---
Pathway Tags
Bachelor of Fine Arts, Visual Arts degrees, Diploma studies in the Visual Arts - Printmaking, Painting, Design, Architecture, Media, Fashion and Film.
---
Useful Links
Disclaimer
We aim to enable every student to have the course that they prefer, however, some courses have limited places or pre-requisits that may restrict the student's choice.